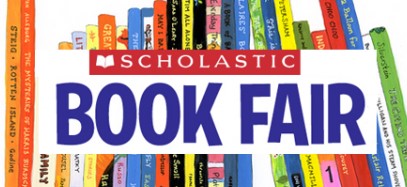 Monday October 4 - Friday October 8
The flyer came home in backpacks this week!
Click image for all details.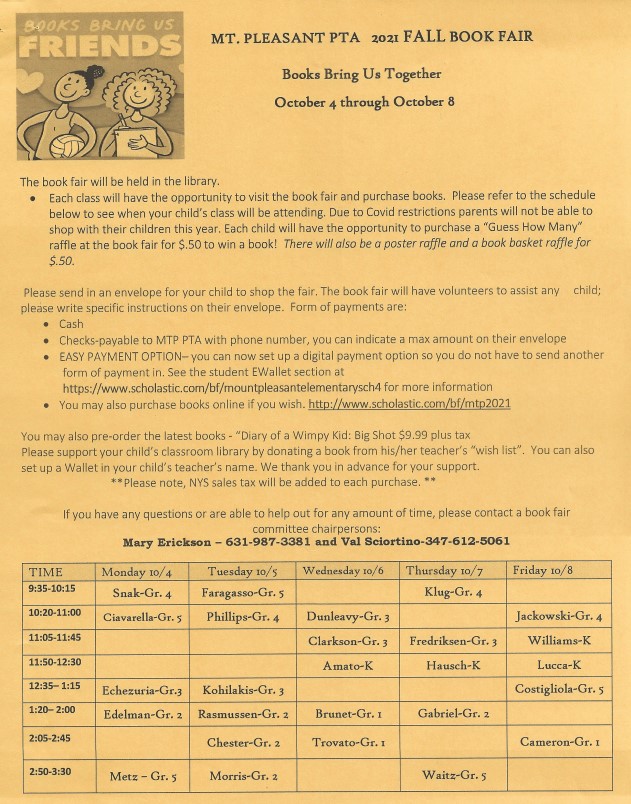 Students will attend the book fair and shop with their class!
Interactive Fall Flyer:
https://bookfairsfiles.scholastic.com/flippingbooks/F21-ES-Case-Booklist/F21_ES_Case_Booklist.html#p=1
Be sure to check out the convenient e-wallet option:
https://bookfairs.scholastic.com/bookfairs/parent-how-it-works.html?fairID=4896242
There will be an (optional) "All For Books" guessing jar, (0.50 cents per guess) where all money raised will fund a book for each student! There will also be a poster raffle and a book basket raffle for 0.50.
You can also choose to donate a book from your teacher's wish list for their classroom!
The newest Diary of a Wimpy Kid book will be available for pre-order!
You can also purchase books online:
https://bookfairs.scholastic.com/bookfairs/cptoolkit/homepage.do?method=homepage&url=mountpleasantelementarysch4
If you have any questions, please contact either of our committee chairs:
Mary: mj2fitz@gmail.com
See you at the book fair!